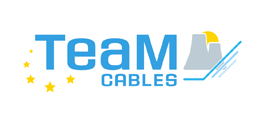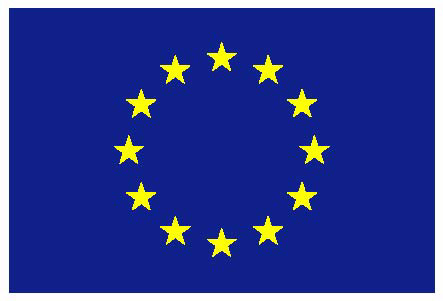 TeaM Cables is an acronym for "European Tools and Methodologies for an efficient ageing management of nuclear power plant Cables".
Despite Germany's withdrawal from nuclear power, it still plays a decisive role in Europe. This makes it even more important for Germany to be able to assess the condition of international facilities. On average, about 25,000 cables with a total length of 1,500 km are installed in a nuclear power plant. In parts, these cables are exposed to rough environmental conditions such as high temperatures and radioactive radiation. This can result in ageing of the cable insulation with embrittlement and thus to cracks and short circuits as possible consequences.
Against this background, the Project TeaM Cables was launched as a part of the European research program Horizon2020, which deals with the following questions:
Which

ageing effects are caused by temperature and radiation influences and how can they be modelled?

How

can NDT methods detect feasible ageing effects of the cables at an early stage?

Which

NDT method is most in line with the harsh practical conditions, and in what way?
Fraunhofer IZFP's contribution in this research project relates to its competence in terahertz spectroscopy; the institute performs measurements using terahertz time domain spectroscopy as well as tomography scans on artificially aged material samples and real cables. Another focus of the institute's work is to analyze, interpret and correlate the measurement results with reference values to determine age-specific parameters. The advantage of terahertz methods for cable characterization in nuclear power plants results from the contact-free operation of these methods over a distance of many centimeters. As a further contribution, the institute will propose criteria and protocols on how to use terahertz technology for on-site measurements.
The TeaM Cables consortium comprises the following renowned European institutions, which are active in various ways in the field of nuclear energy:
Fraunhofer-Institut für Zerstörungsfreie Prüfverfahren IZFP (Germany)

Électricité de France EDF (France)

Framatome GmbH (Germany)

Institute de Radioprotection et de Sûreté Nucléaire IRSN (France)

Commissariat à l'énergie atomique et aux énergies alternatives CEA (France)

ÛJV Řež, a.s. (Czech Republic)

Nexans France S.A.S. (France)

Instytut chemii i techniki jadrowej INCT (Poland)

Teknologian tutkimuskeskus VTT Oy (Finland)

Université d'Aix Marseille AMU (France)

École Nationale Supérieure d'Arts et Métiers ENSAM (France)

Università di Bologna UNIBO (Italy)

ARTTIC (France)