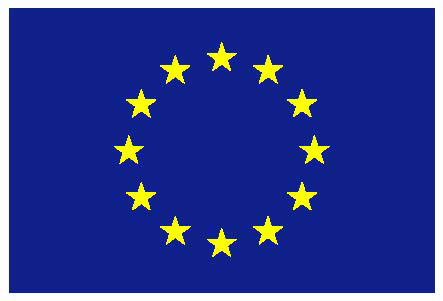 NOMAD is an acronym for "Nondestructive Evaluation System for the Inspection of Operation-Induced Material Degradation in Nuclear Power Plants".
In order to ensure adequate supply of electricity over the coming decades the long-term operation (LTO) of existing nuclear power plants (NPPs) has already been accepted in many countries as a strategic objective. In order to estimate the remaining useful lifetime of NPP components and to meet demands of safe operation, LTO requires reliable tools. NOMAD takes into account the priorities of Generation II and III reactors operation, responding to stringent safety requirements from regulators, and seeks to foster convergence of nuclear safety approaches. Thereby, it covers the specific challenge of continually improving safety and reliability of reactors (Video).
NOMAD thereby focuses on the nondestructive investigations of specimens made from several representative reactor pressure vessel (RPV) steels to better assess their integrity for lifetime management and contribute to the safe long-term operation (LTO). The primary goals of NOMAD are:
Development and calibration of an extremely important NDE tool for the inspection of cladded RPV material, which can contain microstructure heterogeneities.

Validation of the surveillance programs with respect to the actual RPV under LTO conditions.
Multiple NDE technologies including micromagnetic, electrical and ultrasound-based methods were developed and applied to non-cladded and cladded RPV steels specimens. Being volumetric in nature and with different analysing depths, these methods give information about the bulk material properties. For the first time, a systematic study is carried out on a well-characterized set of samples that correlates the microstructure, mechanical properties, neutron irradiation conditions and non-destructive properties. Furthermore, the capabilities of the individual NDE techniques and, as result, the performance of the NDE tool regarding the future application in the field is determined.
The NOMAD consortium gathers important institutions in the fields of European nuclear energy and the development of nondestructive techniques, all being stakeholders in the assessment of the lifetime operation of NPPs:
Fraunhofer Institute for Nondestructive Testing IZFP (Germany)

SCK•CEN Belgian Nuclear Research Center (Belgium)

VTT Technical Research Center of Finland Ltd. (Finland)
SVTI Swiss Association for Technical Inspections (Switzerland)
Coventry University (United Kingdom)
HEPENIX Technical Service Ltd. (Hungary)
Hungarian Academy of Science - Center for Energy Research (Hungary)
Paul Scherrer Institute (Switzerland)
Tecnatom S.A. (Spain)