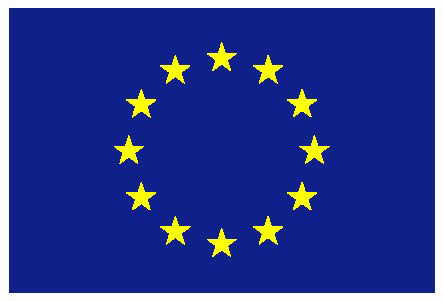 STRUMAT-LTO is the acronym for "STRUctural MATerials research for safe Long Term Operation of Light Water Reactors".
Concerning the climate change, the European Commission has implemented the SET-Plan, which defines initiatives to accelerate the development and deployment of low-carbon technologies. The European Union (EU) has firmly established within Set-Plan that nuclear energy plays a fundamental role in the EU to meet its targets to reduce greenhouse gas emissions, and contributes largely in the improvement of the EU independence, security and diversity of energy supply. The long-term operation (LTO) of existing nuclear power plants (NPPs) has been identified as a promising way to achieve the intermediate decarbonisation targets in the energy transition towards 2050 and is a common practise in a significant number of countries with established nuclear programmes. One of the critical issues of LTO is the embrittlement of the reactor pressure vessel (RPV) caused mainly by neutron irradiation.
Despite all previous research on RPV embrittlement, several open issues as outlined below have not been fully addressed in previous experimental programmes and will be addressed in the frame of STRUMAT-LTO:
Positive synergy effects of the alloy components nickel, manganese and silicon (Ni-Mn-Si) at high fluences




Validation of the embrittlement trend equations for LTO beyond 60 years

As there is an increasing shortage of monitoring material (Charpy samples), one approach is to move to miniature samples for monitoring tests; therefore, test methods based on miniature samples (sub-Charpy size) are considered to characterize changes in material properties due to neutron irradiation



In this context, Fraunhofer IZFP will contribute to complement qualitative and quantitative materials characterization of the embrittlement of miniature specimens by means of nondestructive ultrasonic methods. To this, the specialized expertise of ultrasonic methods in the high-frequency range is to be used, which enable the characterization of the microstructure of materials. In this way, on the one hand, possible embrittlement progress can be detected and on the other hand, reference data from destructive investigations of the partners will be used to develop a method for nondestructively predicting material parameters or mechanical properties of the samples. Furthermore, nondestructively determined information can also be used to identify the best suitable destructive methodology for microstructure characterization.

The STRUMAT-LTO consortium gathers important European and even some non-European institutions in the fields of nuclear energy:
MTA-EK (HU)

NRG (NL)

HZDR EV (DE)

CIEMAT (ES)

UJV REZ, a. s. (CZ)

BAY ZOLTAN (HU)

VTT (FI)

JRC - EC (BE)

UKAEA (UK)

VUJE AS (CZ)

SSTC NRS (UA)

CNRS (F)

INR NASU (UA)

STUBA (SK)

ARB-NPPS (UA)

IPP Center LLC (UA)

SEC-NRS (RU)

Fraunhofer IZFP (DE)